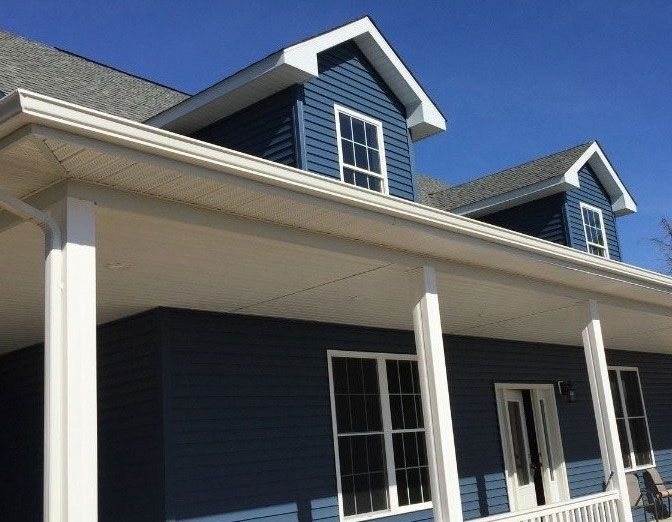 Gutter Guard Installation
Gutter guards work by keeping your gutters and downspouts clean from debris. Without one, water can damage your home's foundation, landscaping, and worse, leak through windows or roofing shingles damaging your roof structure. This has the potential to rot substructures and promotes the growth of mold and mildew inside your home.
Clogged gutters can also become a breeding ground for insects and mosquitoes.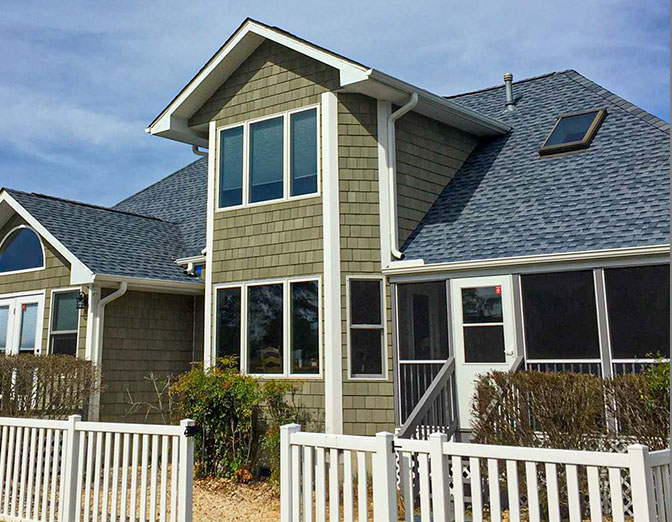 Gutter Guards Protect Your Roof
Gutter Guards are effective against:
Oak tree leaves
"Helicopters" and tassels
Acorns and caps
Rotted material
Twigs and sticks
Pine needles and sponges
Pine cones
Shingle grit
Bird nests
Types of Gutter Guards
Waterloov Guard
Gutter Guard Hood
Waterloov is an industry-leading, helmet-style gutter cover product that allows rainwater and debris to adhere to the surface of the product while rejecting any debris large enough to clog your gutters. Waterloov can be installed on any type and slope of roofing or guttering, making it one of the most flexible gutter protection systems on the marketplace.
Lifetime clog-free guarantee
Champion Guard
Gutter Guard Screen Mesh
Champion Gutter Guard was designed with homeowners in mind. The holes in the micro-mesh, stainless steel screen keeps out ALL debris, while allowing unrestricted water flow without overshooting your gutter system. The Champion gutter guard permanently eliminates the need to clean your gutters.
Lifetime internal clog-free guarantee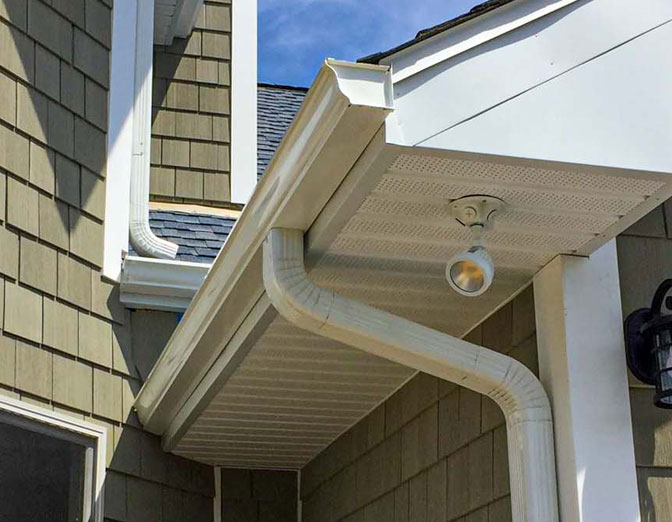 Trust Your Local Gutter Experts
All About Gutters is your local gutter company. Protecting you and your home against infestations, the buildup of flammable material, the weight of ice and compacted snow, and promote a lifetime clog-free guarantee. Add to the structural integrity of your home and speak with the trained and licensed experts at All About Gutters.
Was prompt, honest, and detailed. Did exactly what was asked and exactly what he said he would do. No hidden agendas, no mid-job negotiations, was professional and a pleasure to deal with. The work, materials and final product was...